Wee Ginger Dug
A guest post by Samuel Miller
From the lack of serious Scottish political news out there you'd be forgiven for thinking that bugger all is happening. Not to mention you may be feeling a bit frustrated, anxious or downright borderline paranoid. Perhaps worth remembering, that one way or another this is going to be a fairly important year for Scotland's population. There is a lot going on in political and legal circles people aren't normally privy to and won't necessarily understand the necessity of, (there always is). It's also WHY we have a political class. They are there to administer and manage the process/procedures of government. They are there to deal with and within these legalities, adhere to their mandated pledges, and work in the best interests of the population in their care. That is to say, a duty of care without fear or favour. The REAL day…
View original post 768 more words
MUNGUIN'S NEW REPUBLIC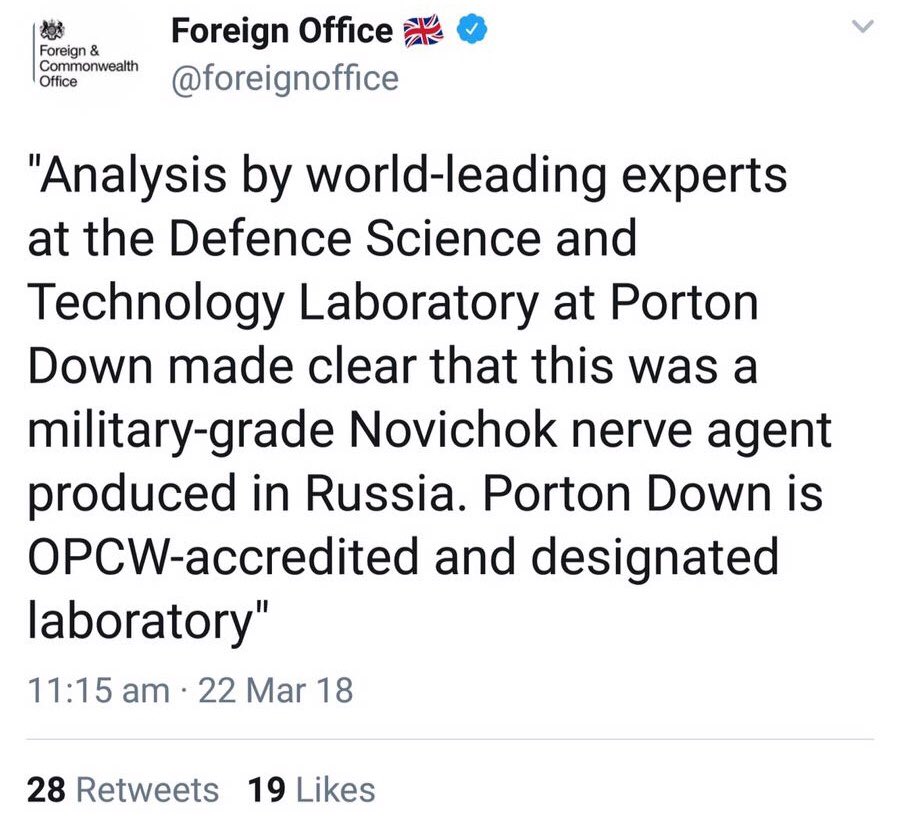 It seems that the FCO is now deleting tweets that indicated that the Novichok was produced in Russia. But stuff on the net never really goes away, does it?
Especially when you have appeared on camera to reinforce it. That never goes away either.
What a bunch of incompetent third-raters.
I still haven't a clue who did it, but I'm pretty certain that despite all the advantages that they have over me in this matter… neither have they.
Buffoon!
MUNGUIN'S NEW REPUBLIC
Goodness me. What a load of medals you've got.
So, let's make it very clear a the outset. I have respect for the military.  I realise that among them there are some phenomenally brave and dedicated people and, although in my lifetime this has never really been an issue (in that all the wars fought since heaven knows when have been fought on foreign soil, many thousands of miles away from Scotland), I accept that they are there to keep us safe and I'm grateful for that.
Of course, I don't agree that an impoverished little country like Britain should have the massive military spend that it does in order to punch above its weight and make senior ministers imagine that they are in some way important. (Let's be honest, most military decision that affect us are made in Washington. All we do is provide manpower in return for them allowing our prime…
View original post 635 more words