MUNGUIN'S NEW REPUBLIC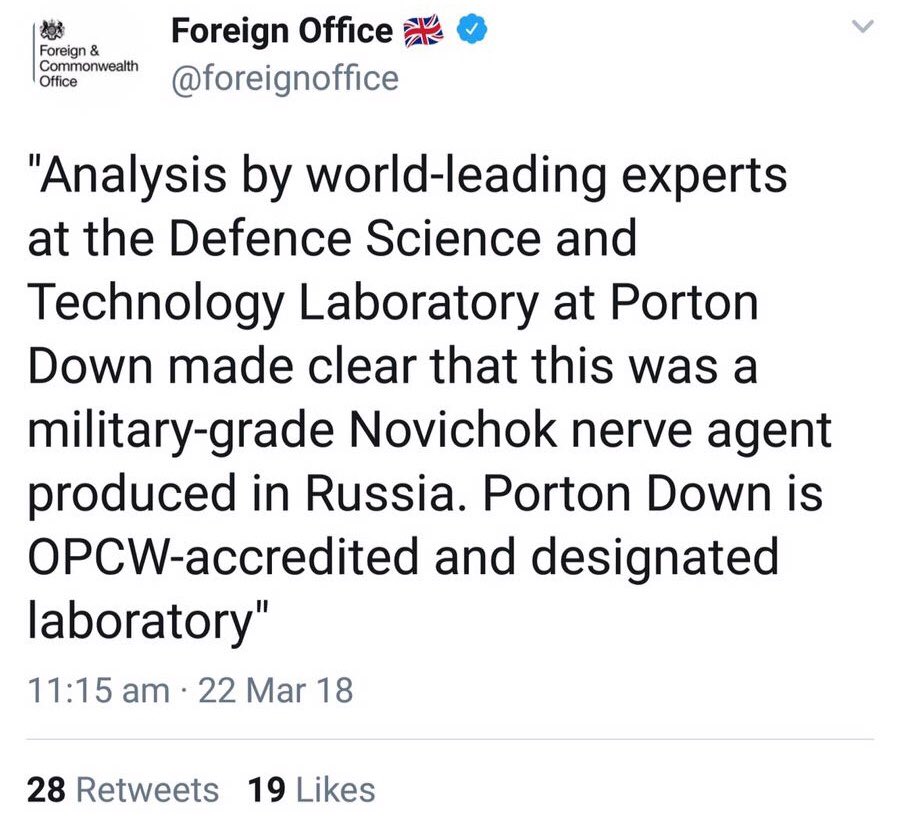 It seems that the FCO is now deleting tweets that indicated that the Novichok was produced in Russia. But stuff on the net never really goes away, does it?
Especially when you have appeared on camera to reinforce it. That never goes away either.
What a bunch of incompetent third-raters.
I still haven't a clue who did it, but I'm pretty certain that despite all the advantages that they have over me in this matter… neither have they.
Buffoon!