MUNGUIN'S NEW REPUBLIC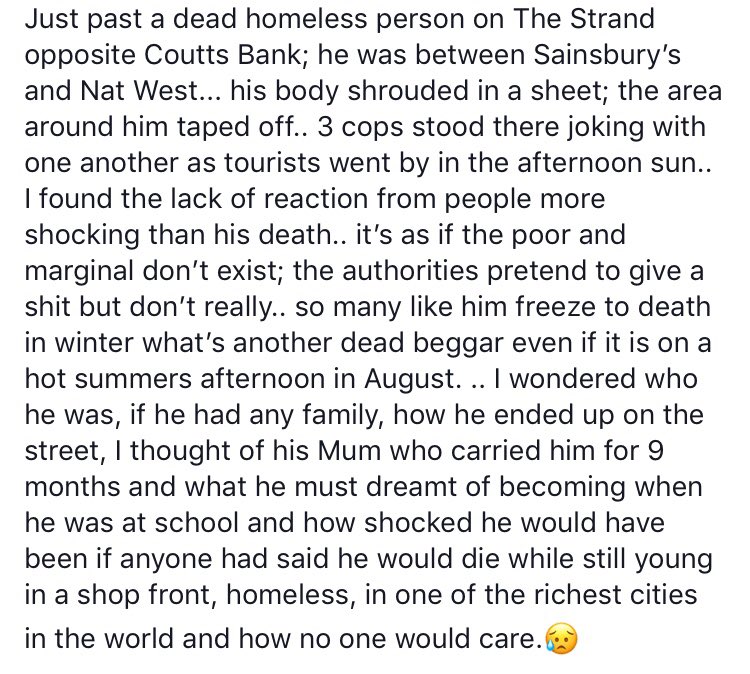 Hard to take this in. But apparently, it's not that unusual on the streets of London, where, according to Mike Dailly's Tweet, a homeless person dies on average every couple of weeks. This, as the post says, in supposedly one of the richest and most advanced cities in the world.
**********
Much has been made of the fact that in October one of Andrew Saxe-Coburg Gotha's daughters is getting married. She is styled and titled Her Royal Highness, Princess Eugenie of York. She is apparently 9th in line to the throne and has absolutely not the remotest chance of getting it. She does no public duties at all. She does, however, go on a LOT of holidays. It is her claim to fame.
However, she has decided that she wants an open carriage procession through Windsor, just like her cousin Harry (5th in line) got.
As far as I'm…
View original post 472 more words