MUNGUIN'S NEW REPUBLIC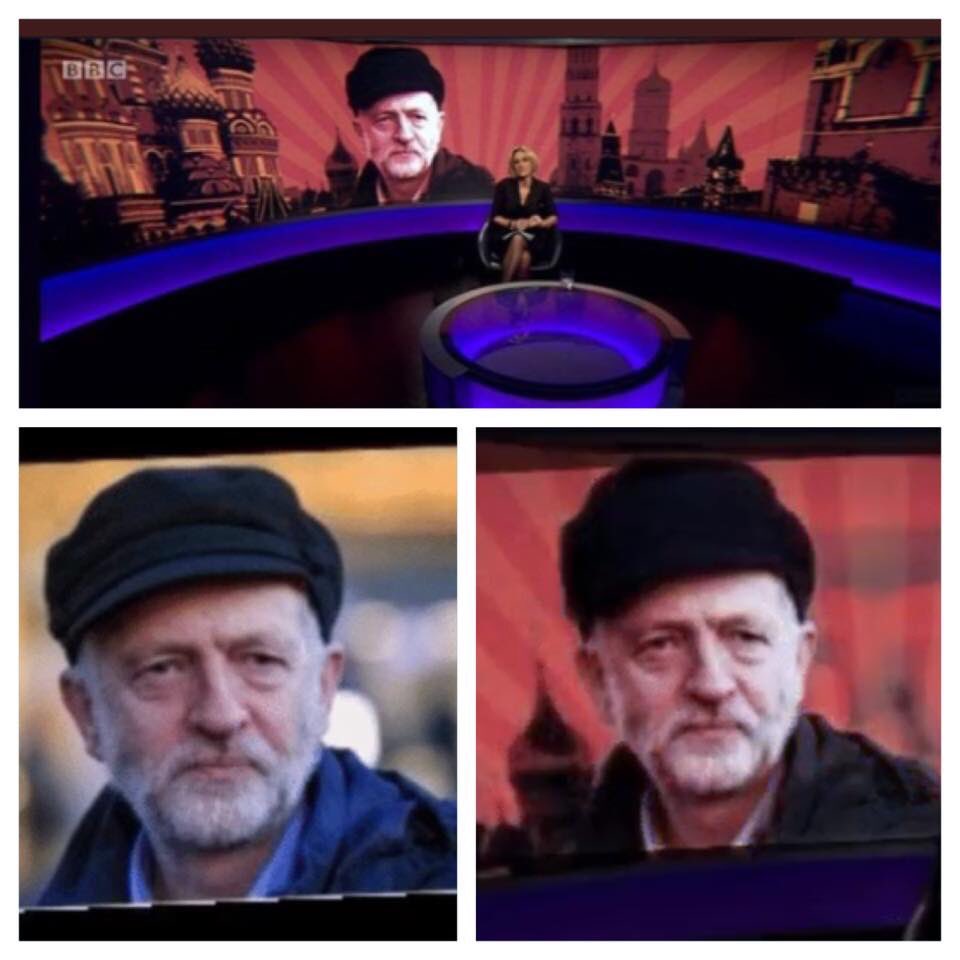 It seems to me that the  BBC is trying to make Jeremy Corbyn look like a Russian spy, just because he doesn't accept, without question, Theresa May's explanations for the poisoning in England. Was the hat blurred by photoshop (or something) to look more Russian? Or is the BBC still not very good with cameras and pictures and televisual stuff when it puts a photograph onto a backdrop of Red Square?
Now me, I haven't got a clue who is responsible for this outrage on the streets of a quiet Engish town, and I really have no opinion.
How could I?
I know nothing about nerve agents, who has them, who can get them, where they are stored, how dangerous they are, what are the effects, how long they last, etc. I know nothing about the victims' relationships with Putin or the Russian state. I know next to nothing about…
View original post 683 more words